Mark Klein was given one of 14 The Ride awards by the UW Carbone Cancer Center. The Ride is a fundraising event run by the UW Carbone Cancer Center to raise funds for cancer research. Mark was one of four graduate students to receive one of the research awards, which were awarded at the hockey game vs. Penn State on January 27, 2018. Congratulations, Mark!
---
Nathan Murray and Stephanie Blaszczyk were both awarded NSF Graduate Research Fellowships in 2018. We are excited about this excellent news.
---
Sarah Hansen was awarded the Denton Award for Graduate Student Excellence in Teaching and Mentoring from the Biochemistry department this spring. Congratulations, Sarah!
---
Nestor Hernandez successfully defended his dissertation on October 22, 2018 and will be starting a post-doc position in January with Dr. Sarah O'Connor to work on understanding and engineering plant metabolism. Good work, and congratulations, Nestor!
---
In December 2018, Emily Ehlerding and Sarah Hansen both successfully defended their dissertations. Congratulations Emily and Sarah!
---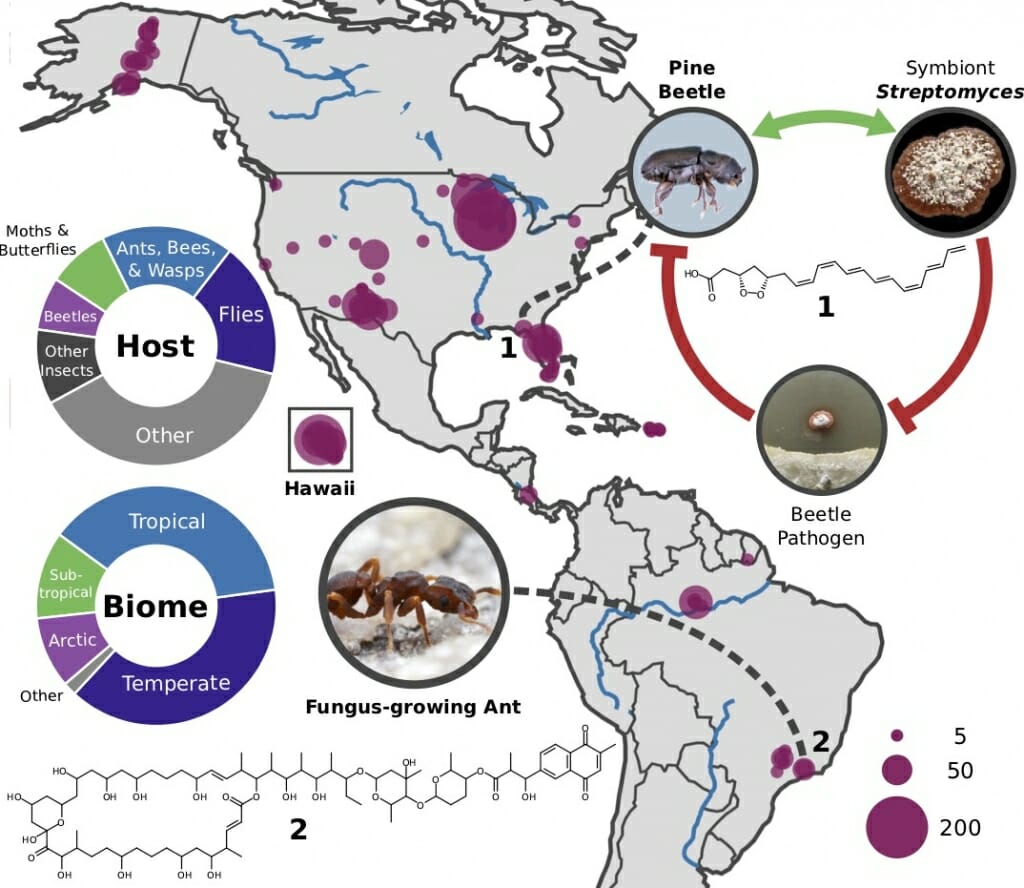 Marc Chevrette's recent Nature Communications paper has gotten some nice press attention. Check out his paper here and news reports here and here.
Congratulations and good work, Marc!
---